Finding a Cheap Car Rental in St. John's Airport is Now Easy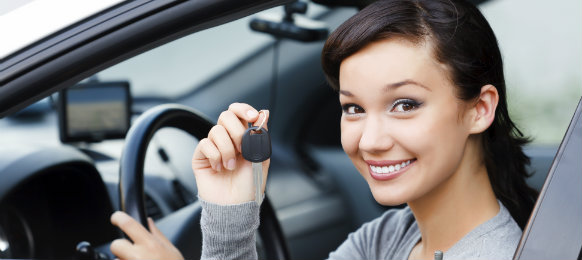 If you're flying into St John's International Airport, VroomVroomVroom can help you find reliable rental car. We partner with Canada's top suppliers such as Avis, Budget, Enterprise, Hertz, National and Thrifty to bring you the cheapest car rental deals. 
St John's International Airport is the major flight destination for travelers going to St John's, the Avalon Peninsula and many other destinations throughout
Newfoundland and Labrador
. 
Reasons to book your car hire with VroomVroomVroom
Whether you are visiting St John's for business or for a holiday, VroomVroomVroom can help you find the perfect vehicle to get you around. Here are some of the reasons why our customers choose to book with us: 
Free to book: We don't charge any booking fee. You can also modify your reservation for free.
Customer care: If you have any questions about your car rental contact our friendly customer care team and they will be happy to assist you. 
Security: Using our SSL encrypted site to enter your personal details is safe, and reserving a rental car is easy. 
Quality: VroomVroomVroom only partners with trusted suppliers in Canada such as Avis, Budget, Enterprise, Hertz, National and Thrifty. When you book with us you can be assured of getting a reliable hire car. 
Driving tips at St John's Airport
St. John's Airport is located about 15 minutes from the center of town. You can reach the downtown area via the NL-40 S. If you'd like to explore more of the island, make sure you plan ahead for the longer drive times. It will take about eight hours from St Johns to cross to the other side of the island. Many places in Newfoundland are only accessible by ferry, so be sure to make advance bookings if you are traveling. 
Here are some interesting trivia items about St. John's Airport!
At St. John's International Airport, you can find at least 2 charter helicopter services to fly you to your destination. (Provided there's a proper helicopter landing pad where you're going, of course!) CHC Helicopter and Universal Helicopters are both well-known, trusted carriers at YYT.
Tell them we sent you!

St. John's Airport Did You Know...
That the 1st airfield in St. John's was built due to concerns about possible Nazi attacks, after European events in 1939? The first 2 runways were operational by 1941.
That this airport was 1 of 5 in Canada that were suitable for emergency landings by the Space Shuttle orbiter?
That at this airport you can view "The Embrace", a beautiful sculpture by Luben Boykov? It commemorates the hospitality shown to passengers and flight crews diverted here after the terrorist attacks in the U.S. on September 11, 2001.
VroomVroomVroom
St Johns Airport
,
Newfoundland and Labrador
Canada