Finding a Top Car Rental in Mississauga is Now Quick & Easy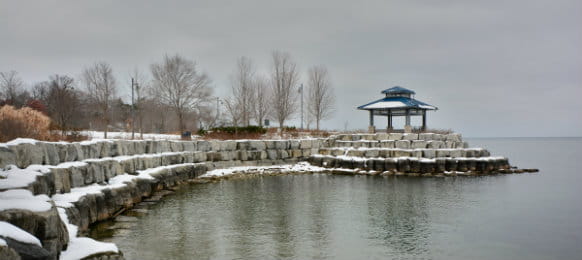 VroomVroomVroom can help you find the perfect rental car in Mississauga by comparing deals from leading suppliers such as Avis, Budget, Hertz, and Enterprise. You can filter the list by price to easily spot the best rental cars.
The city of Mississauga is home to Pearson International Airport, Canada's biggest and most popular airport. This fast-growing Toronto suburb sits on the northern shore of Lake Ontario and connects seven major highways. The name "Mississauga" comes from an Anishinaabe word, "Misi-zaagiing", which means "Great River-mouth." Toronto Lester B. Pearson International Airport is situated in Mississauga, as well as the headquarters of Walmart Canada, Target Canada, Microsoft, and General Electric.
Why rent a car in Mississauga with VroomVroomVroom?
Choice of location - With several car rental depots to choose from, you can easily find the most convenient pick up and drop off locations.


Wide selection of cars - Search through various car models and compare the features to find the perfect vehicle.
Great rates - Comparing prices from VroomVroomVroom's suppliers allow you to find the best rates. Read our Price Promise to learn more.
Best time to visit Mississauga
Mississauga's weather is moderate, classified as a humid continental climate. The hottest month is normally July, while the coldest is January. Compared to the rest of Canada and neighbouring regions in Ontario, the level of snowfall received during the winter season is fairly low. The summer months are a popular time to visit Canada.
If you are in Mississauga in June you can attend the popular Mississauga Waterfront Festival. The festival features outdoor concerts and fun activities all over the course of one weekend. There are some great events held in the city's Celebration Square throughout the year, including movie nights and food festivals.
Driving tips in Mississauga
With museums, theaters, golf courses, and parks, there is plenty to see in Mississauga, and hiring a car makes getting around easy. Before you start exploring the area with a rental car, it is advisable to check the live traffic updates so you can find the best route to your destination. If you are driving from Mississauga and planning a trip to Ottawa, the travel time is approximately four and a half hours with a rental car.
There are some parts of Canada that can be highly dangerous and risky during winter months, including Mississauga, so watch out for icy roads, snow and other extreme conditions. Certain roads can be isolated, so be sure to take your mobile with you and have the number of emergency services.
Book with us for fun holidays at your own pace
Properly situated at Toronto's western border, the city is an urban, modernized metropolis with active business, sports and arts neighbourhoods and just minutes away from The Toronto International Airport.
Mississauga has plenty of fun things to do during your stay in this wonderful city. The town has over 1,000 hotels to choose from for your nightly stays, as well as plenty of Mississauga car rental locations for convenient transportation. Have some fun at the race track or enjoy a nice outdoor walk on one of their beautiful trails.

---
Attractions
Square One
Address: 100 City Centre Dr, Mississauga, ON L5B 2C9
A mall located in the center of Mississauga. This is one of the largest shopping centers in Canada and has more than 1.6 million square feet. It opened in 1973 and its popularity is still growing. In the last years, this mall drew to the town of Mississauga about 21,000,000 customers annually. It has more than 360 stores, a large food court with 12 food vendors and over 8,000 parking places.
Living Arts Centre
A place where entertainment comes alive. Witness major stars like Michael Bolton, laugh at major national comedian performances, enjoy orchestral performances, opera film series musicals, and much more. This venue also provides live, touring performances like Dinosaur Train Live, etc. No matter what's going on when you're in town, there is surely something to enjoy.
Playdium Amusement Center

Also known as Sega City Playdium is a family center that you can visit if you travel to Mississauga with the whole family. It occupies 11 acres and offers a lot of entertaining possibilities for families with children, including games, rides and simulators.
Mississauga Steelheads
Address: 5500 Rose Cherry Pl, Mississauga, ON L4Z 4B6
Formerly known as the Toronto St. Michael's Majors, enjoy some OHL hockey experience. This town has plenty of sports & activities to keep you busy, as well as the convenience of providing numerous rental car places to help get you around.
Lakeview Golf Course
Address:1190 Dixie Rd, Mississauga, ON L5E 2P4
One of several high class courses in Mississauga, proving both an 18-hole championship course and traditional parkland style landscaping. This course has been the host of the Canadian Open two times and also features a lovely clubhouse with full course meals. Lakeview Golf Course is certainly a prime pick for anyone who loves to golf.
VroomVroomVroom