Compare Car Rental Rates in Canada
VroomVroomVroom is proud to present to you a great way to book a car hire in Canada! We provide you with a list of available rental cars in over 400 locations across the country, so you no longer have to search through website after website to find the cheapest rental car to suit you. We do all the hard work for you and then present the information through our in a simple-to-use system.
You compare and choose from one list, including car rentals from all of the trusted major suppliers including Alamo, Avis, Budget, Enterprise, Hertz, National, Thrifty and more! YES! We make it that easy to book a car rental in Canada.
Check out this video on how to make a cheap car rental booking:

Take a survey and help yourself out...
When you complete our survey, not only will you be helping us learn how to do things better, you will also be helping yourself. With the information that we collect from our current survey, we will be able to put processes in place that will make booking a rental car easier. CLICK HERE NOW and be aware that the 60 seconds you take to complete the survey may save you more time in the future!

We are proud to be partners with the most trusted names in the Canadian Rental Industry and together we offer these benefits when you book with us:

Why Book A Car Rental With VroomVroomVroom?
$0 booking fees - We really don't understand why some companies charge a booking fee.
Unlimited miles with your rental car unless otherwise stated.

Our Price Promise guarantee means we will send you cash for the difference plus $20 if you find a cheaper price.
Save Time - With our fast and easy car hire booking system, you can have a rental car completely booked and confirmed within 2 minutes.

We negotiate deals with the car rental companies every day, so you don't have to waste time negotiating yourself.
VroomVroomVroom
is the easiest way to compare and book car rental anywhere in the world. So when you're looking for a helpful Honda
hire from Heathrow
or a beautiful blue
Boston rental car
, we've got you covered!
Car Rental News, Funny Videos & More - The VroomVroomVroom Blog!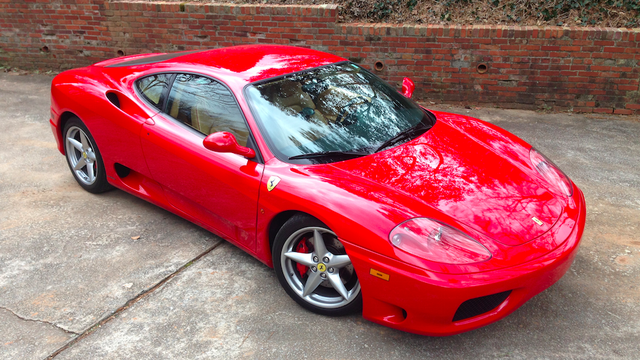 Check out our
Blog page now
for cool and interesting car and travel articles! Some of the recent posts include:
The Great Rental Car Rip-off

The 7 Hardest Places to Obtain a Driver's License
Fastest Highways on Earth
Vehicle Purchasing Guide
Talking Cars And Flying Cars

Interview: Dave of Dave's Travel Corner

VroomVroomVroom's Pizza Friday... and much, much more.

Always read the Terms & Conditions
VroomVroomVroom wants you to get a great deal when you compare rental car rates with us. We also want you to play it safe, and to never be surprised by a hidden fee or penalty, at any step of the process!
Take for example the unfortunate case of Nova Scotia's Kristen Cockerill, who received a $47,000 bill from her car rental company after she returned the rental on a Sunday -- a day when no one staffed the lot. The car had been stolen before the depot opened again on Monday, and Ms. Cockerill was held responsible due to the fine print of the agreement! (source: CBC, January 7, 2014)
Check out VroomVroomVroom's Terms & Conditions pages, where you can easily find all the rules and read the fine print, before you book!

VroomVroomVroom.ca Awards $1,000 to Deserving Canadian Student
We're delighted to announce the winner of our first-ever VroomVroomVroom.ca Scholarship. MARSHA MCLEOD is the recipient, winning out over dozens of other talented and intelligent Canadian candidates. Marsha's essay, entitled "
Little Known (Watery) Toronto Locales: Reviving Toronto's Original Purpose
", as well as articles written by 5 runners-up, can be read if you
Click Here
!
We all give Marsha a loud
VroomVroomVroom
round of applause, and we wish her well on life's journey!
What did ABC News say about one of our car rental experts?
ABC took V
roomVroomVroom's David Eastes
on the road recently for "
Nightline on The Lookout
", a special
ABC News
story.
Three teams traveled 500+ miles in 3 days, renting cars to compare fees and prices, all
to help you
understand car rental and the best ways to save money. Reporter Matt Gutman said, "If we'd used David's tips every step of the way... we would have saved an average of $100 per rental".
Click here for more & to watch a video
!
Why is it Important to Book Well in Advance?
The best advice we can give you about booking a rental car is to reserve as soon as you know that you will need one. Like many services, car rental prices vary due to supply and demand. If there are many rental cars available for a certain date, you can find a great deal! If you wait, cars get booked & rates go up. So book as soon as you can!

Do You Need to Contact Us?
Who books with us? Hundreds of people just like you, every day. We're rental experts and if you have any questions, please be sure to contact us. We've helped over 1.2 million people book cars worldwide and no question was ever too big or too small for us!

More Good Advice - What to Do 1st When Picking Up your Car Rental

The moment you pick up your cheap car hire is the moment you should start following a few easy steps to protect your wallet and make your drive easier...
Check for dings and scratches. When your rental car agent walks around the car, writing down ever dent and scratch, you should do the same! Take pictures with your cell phone, too.
Start up your car rental vehicle right away!
In Canada, warming up your car's engine isn't just a good way to make sure the car you've rented is running well without any weird noises, but of course it helps chase away cold weather chills!
Before you pull out of the lot, find and turn on the heater or air conditioner to make sure they work. If a map was included with the car rental company's paperwork, look at it now, so you know which way to go once you leave the lot. (Or, if you're using GPS, set it before you put the car in gear.) Last but not least, fix your rear view and side mirrors! Better to do it now than when you're about to merge into traffic on a busy highway!
Are You Planning a Trip to the United States?
Perhaps your vacation or business trip will take you to the United States and back. What are the most important things to know when crossing the border in your car rental? Do you know the ID that you're required to present at the border? What are the procedures for your children and pets? Read our U.S. border crossing page for a lot of helpful info.
Is VroomVroomVroom really better and easier than booking directly?
The short answer is, "YES!"
The long answer isn't complicated. Compare all the major car rental companies right here and now, without visiting all of their websites. It's easier because you can use your computer, tablet, or iPhone/Android device to compare car rental rates throughout Canada. Our close relationships with car rental companies means that you always find the lowest rates here! If you still aren't sure, try Book with VroomVroomVroom or Go Direct. You can take a look and search through each company's website.

What if You Need to Cancel?
There are many variables whenever you go on a trip! We understand! So if you ever need to change or cancel your rental car booking, we've made it as easy as possible. You can go to the confirmation email you got when you booked with us. Inside, you'll find a link to "cancel or modify". Or, just send an email to help@vroomvroomvroom.com and include your information. Or, just click this link and enter your confirmation number.
Speed Limits in Canada...
If you aren't from here, it's very important that you know the speed limit on Canada's highways and neighborhood streets uses the metric system, meaning that speed is measured in kilometres per hour (km/h) and not miles per hour (mph), as in the USA. On most Canadian highways, the speed limit is 100 km/h but pay attention to the speed limit signs as it can change suddenly.
As a rough estimate, if you usually track your driving speed in mph, 90 km/h is approximately 60 mph and 50 km/h = 30 mph. Write it down and tape it to your dashboard, if you need to!

... and Seatbelts, too!
Wearing a seatbelt in Canada is required by law, just as motorcyclists and their passengers are required to wear helmets. All of these laws are strongly enforced, and the penalties for breaking them are stiff!
How does a DUI conviction change traveling to Canada for Americans?
If you're an American or citizen other non-Canadian citizen, having a DUI conviction on your record can (but does not always) affect your entry into Canada. This is because in Canada, DUI convictions can carry more serious consequences, and immigration officials can deny anyone from entering the country who has been found guilty of the crime. Be aware of the laws, and prepare for your trip to Canada accordingly. There may be paperwork to fill out that will prevent problems at the border or when your plane lands. If you have a DUI conviction, consult an immigration or legal professional before traveling!

Are you from the U.S. and thinking about vacation or retirement in Canada?
At VroomVroomVroom, we know that Canada is one of the best countries on Earth, and that's why its cities are so popular as travel destinations for Americans! In Canada, major cities offer everything you love. There's the super metropolis of Toronto. There are French-flavored urban centers like Montreal and Quebec City. Or laid-back, trendy and charming cities on the West coast like Vancouver and Victoria. Even the hip, youthful culture of Halifax attracts many Americans every year. So we highly recommend Canada for your next trip, and right here you can save money on your transportation!

Why CHOOSE us?
Unsure about booking with us? Here are some reasons why you should book with us.

We have also been helping people book their preferred car rental for over 10 years. We started in Australia and slowly entered other markets. Check out our story here.